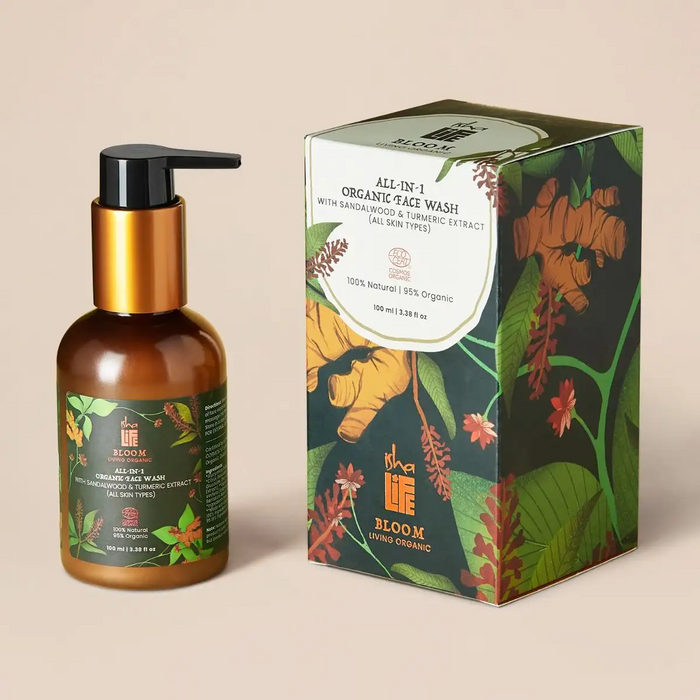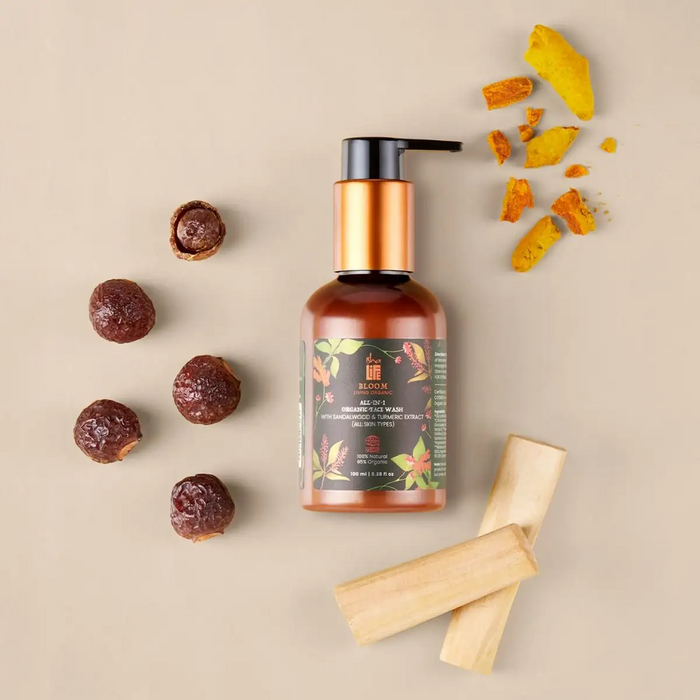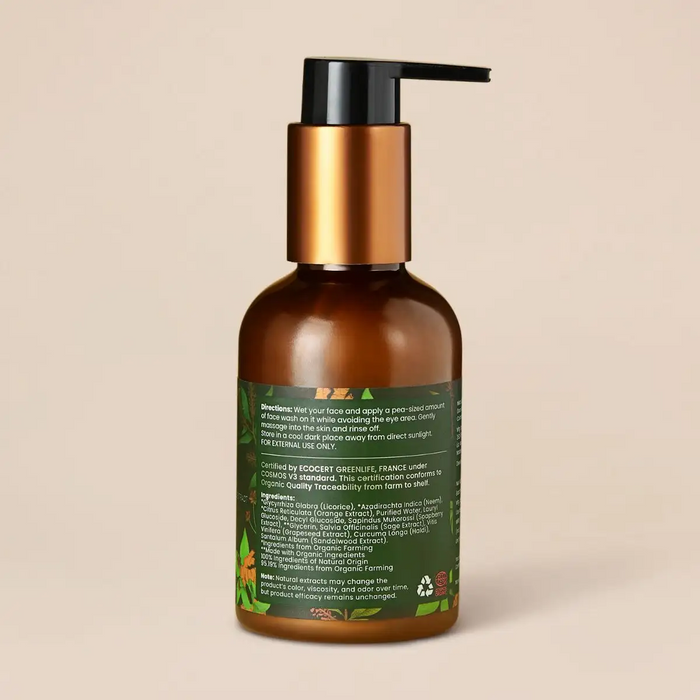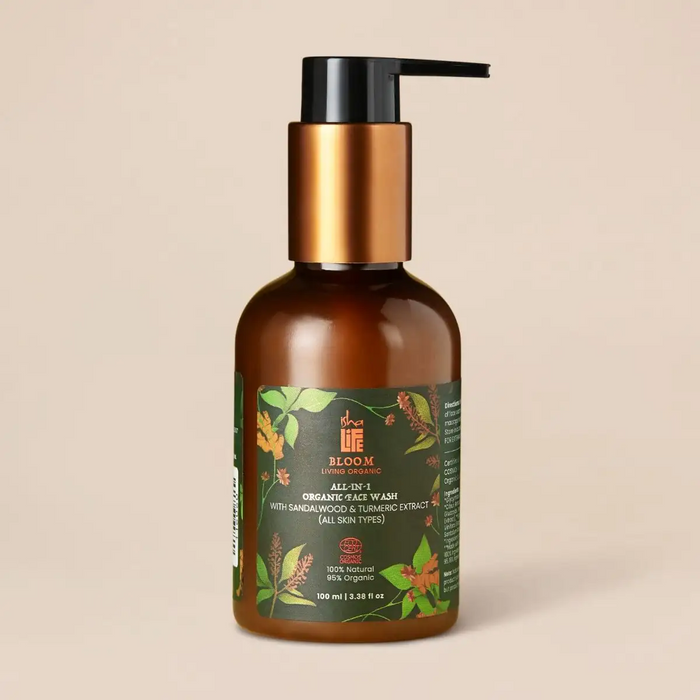 All in 1 Organic Face Wash WIth Sandalwood & Turmeric Extract (All Skin Types) - 100ml
The clock ticks on your pending projects
A meet-up with friends awaits you tonight
Empty containers hint that the shopping's due
A special someone waits for your phone call
With so many things already on your plate
Your skincare routine takes a back seat
Revive a loving connection with your delicate skin through a wholesome blend of nature. Indulge in healthy nourishment and cleansing using potent ingredients that ward off all skin problems.
Dealing with acne, wrinkles, skin tanning, and allergies can be pretty distressing. But what if your facewash alone could wipe them off? Well, our All-in-1 Organic Face Wash with Sandalwood and Turmeric Extracts can. Let us show you how! 
Acne, tanning, and skin allergies usually arise because of the following reasons:

Clogging of skin pores due to oil and bacteria

Usage of skin-care products composed of chemicals

Excessive exposure to the sun rays and environment
Our facewash offers powerful protection against all these factors with ingredients that are harmless and gentle on your skin. To treat acne, we have used Orange and Neem Extracts. They are infused with exfoliating and antibacterial properties to cleanse your skin pores and prevent the buildup of acne-causing bacteria. Being a source of amino acids, Licorice Extracts have been added to provide moisturization and nourishment to the skin.  
To prevent the damage done by the sun and heat, we have used natural Turmeric and Sandalwood Oil. These ingredients are laced with anti-tanning properties and also help in dealing with various skin problems like acne, wrinkles, dark circles, eczema, or psoriasis.  
You might've observed the use of Salicylic Acid as a modern method of cleansing the skin. Even dermatologists all around the globe recommend it. But we have stuck to organic ingredients and extracted natural Salicylic Acid from Sage Extracts. It offers effective protection against pimples and helps in treating swelling and redness caused by them.
To complete the formulation, Extracts of Soapberry have been used. It builds a natural foam and gently cleanses your skin from all the environmental damage.