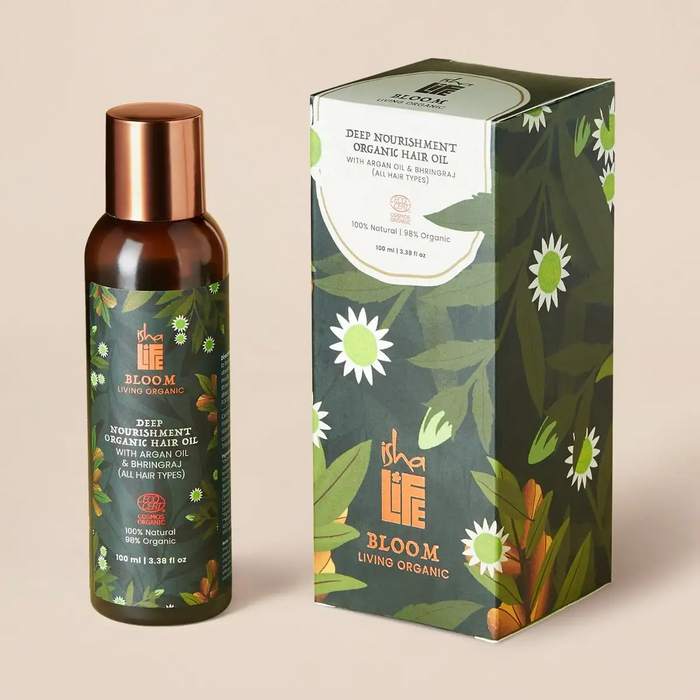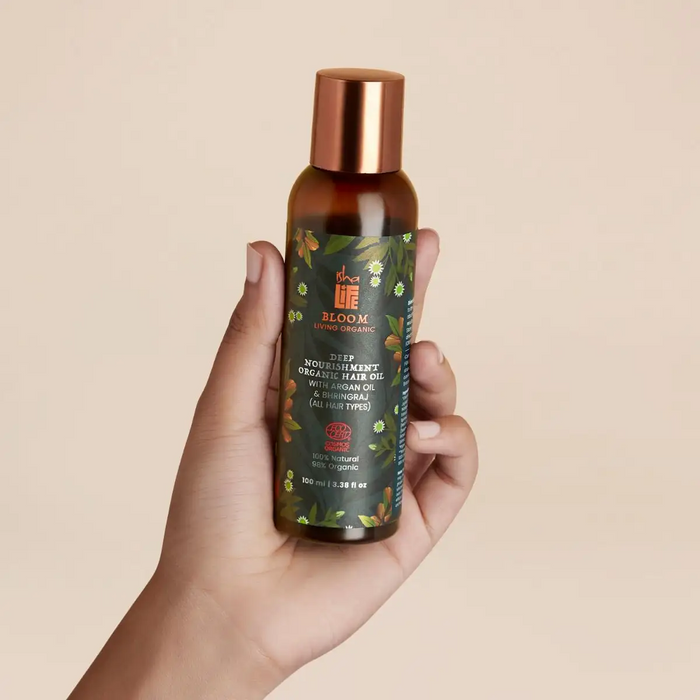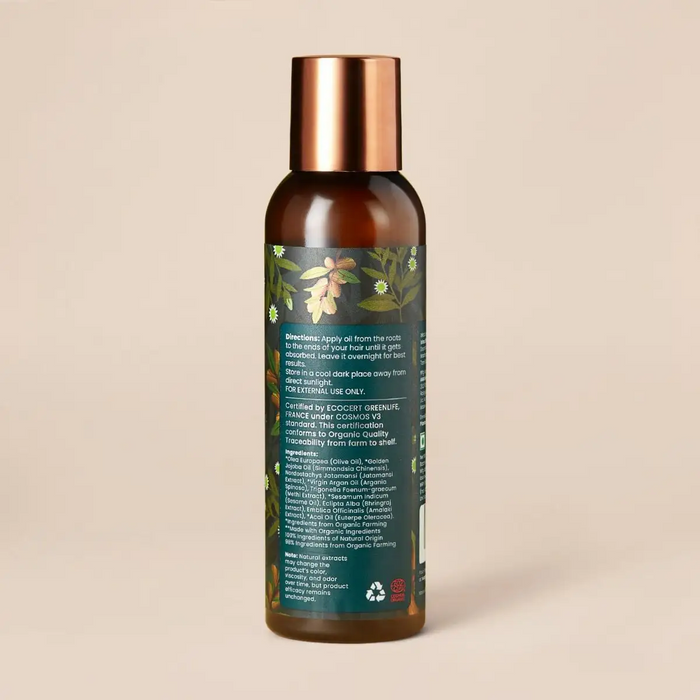 Deep Nourishment Organic Hair Oil With Argan Oil & Bhringraj (All Hair Types) - 100ml
A beautiful tradition of oiling the hair
Instilling moisture into your dry scalp
Recognized instantly by your drained body
As a symbol of love, care, and nourishment

Nourish your scalp with vitalizing and enriching elements picked from nature's reserves. Nurture your hair with natural oils that aid its growth, strength, and shine.
Hair care is an indispensable part of a self-care routine. Hair oils are meant to nourish and rejuvenate our hair, and a good hair oil is laced with the following properties. 
It nourishes your hair

It prevents hair follicles from aging

It treats hair problems

It strengthens your hair follicles
Our Deep Nourishment Organic Hair Oil is imbued with potent and friendly ingredients that not only fulfill all these functions but do much more than that!
For imparting nourishment to your hair, we've used an effective blend of Virgin Argan Oil and Acai Oil. Along with soothing your scalp, these natural oils hydrate your hair and improve overall hair health. To prevent your hair follicles from aging, we've added an enriching mixture of Till Oil along with extracts of Bhangra and Amalaki. They help prevent premature graying of your locks and aid the growth of new hair. 
For taking care of hair-related problems, we've used extracts of Methi that contain antioxidants and anti-inflammatory properties. It helps get rid of dandruff, scalp irritation, and dryness, leaving your hair silky, smooth, and shiny. To finish off this formulation, we've incorporated the extracts of Jatamansi, which strengthen hair follicles and promote the growth of thick, strong, and voluminous hair.