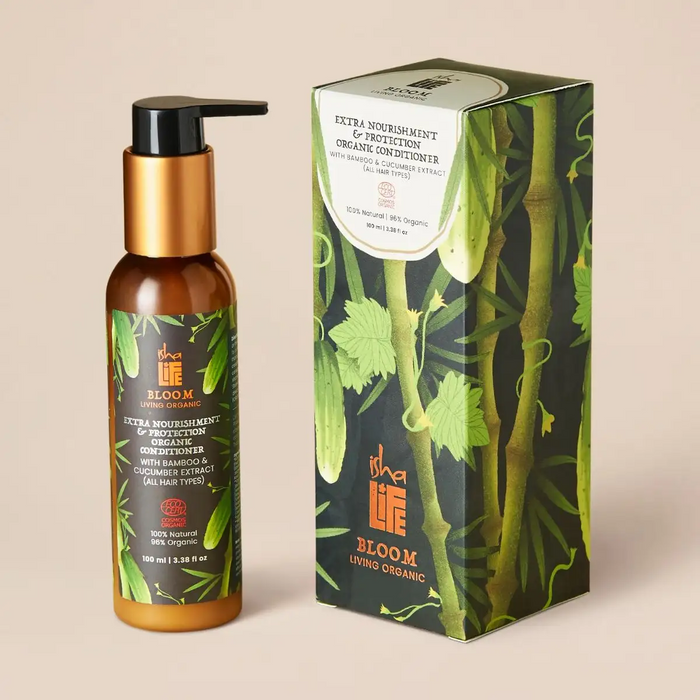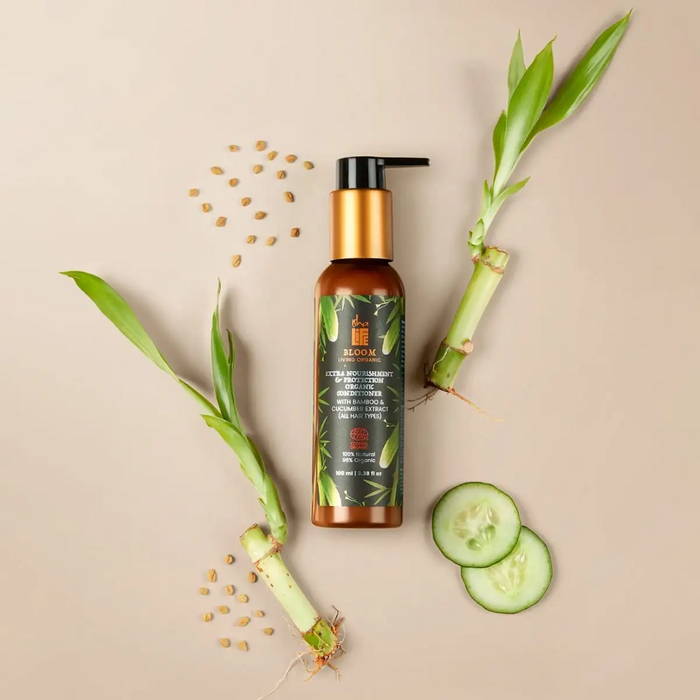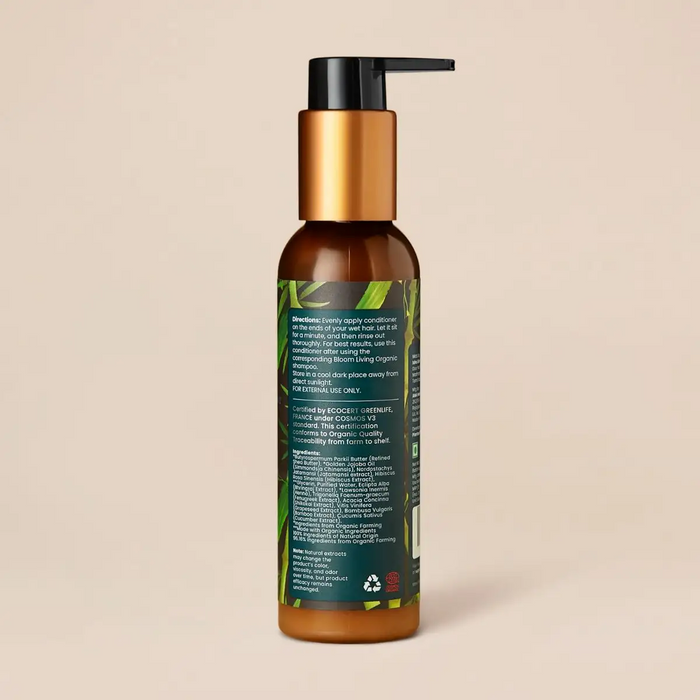 Extra Nourishment & Protection Organic Hair Conditioner With Bamboo & Cucumber Extract (All Hair Types) - 100ml
Those bubbly and playful strands of hair,
Swinging about joyfully amidst the winds
Wild and mischievous, kind and rebellious
Craving a protective shield of nourishment
To softly preserve their strength and sparkle

Repair and nurture your precious locks with a soothing blend of friendly elements. Revel in your smooth, strong, and lustrous hair that are no more afraid of environmental damage.

We all have used hair conditioners for detangling and smoothing our hair. But do you know what a good hair conditioner does?

It moisturizes your hair

It maintains the luster and shine of hair

It works as a smoothening agent for your hair
Our Extra Nourishment and Protection Conditioner takes care of all the above and much more. Let's see how it's formulated. 
To moisturize your hair, we've added a nourishing blend of Cucumber Extracts and Shikakai to our conditioner. It treats various hair problems and infuses moisture into the hair, leaving you with smooth and silky strands. 
For retaining the shine of your hair, we have used Bamboo Extracts that promote the growth of thick, strong, and shiny hair.
And finally, to readily smoothen your hair strands, we have incorporated Methi. It's a natural conditioner laced with antioxidants and anti-inflammatory properties. It leaves you with smooth and detangled locks.