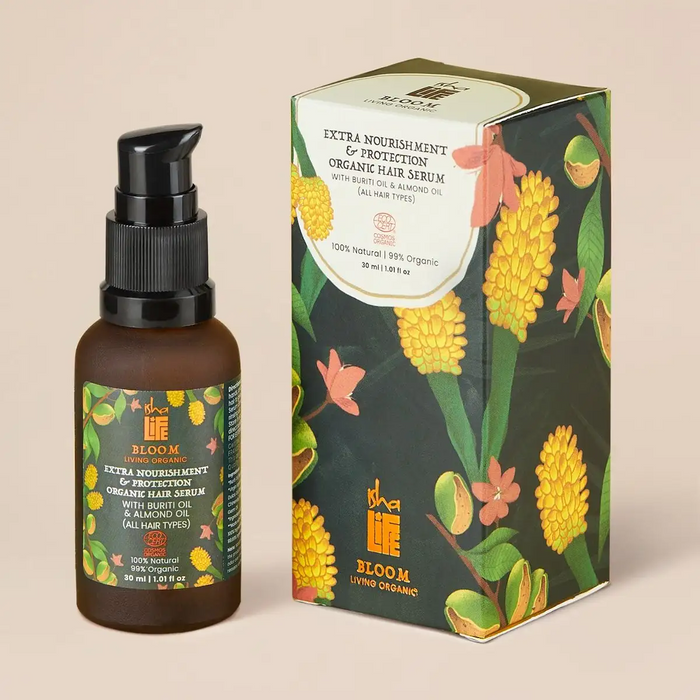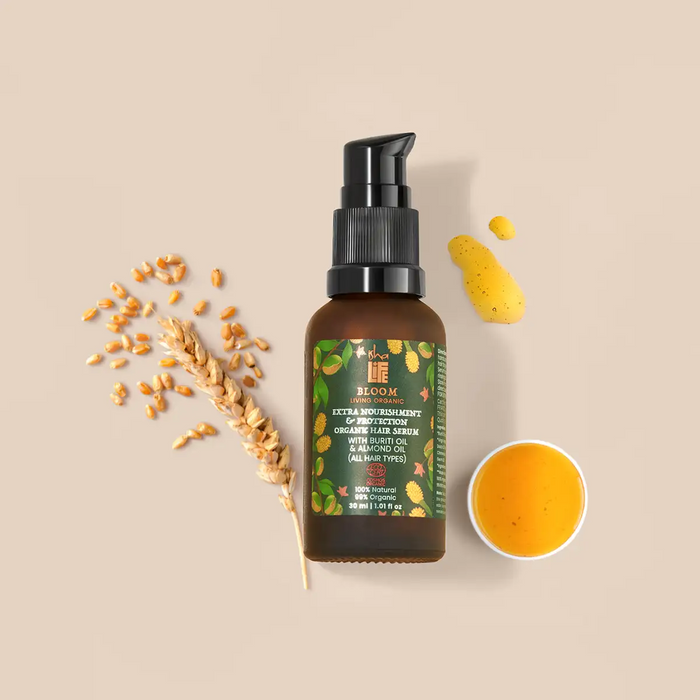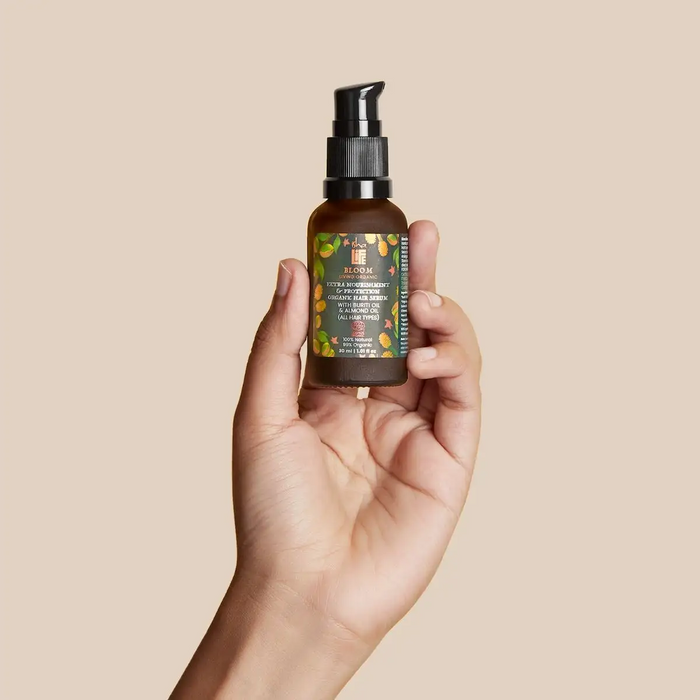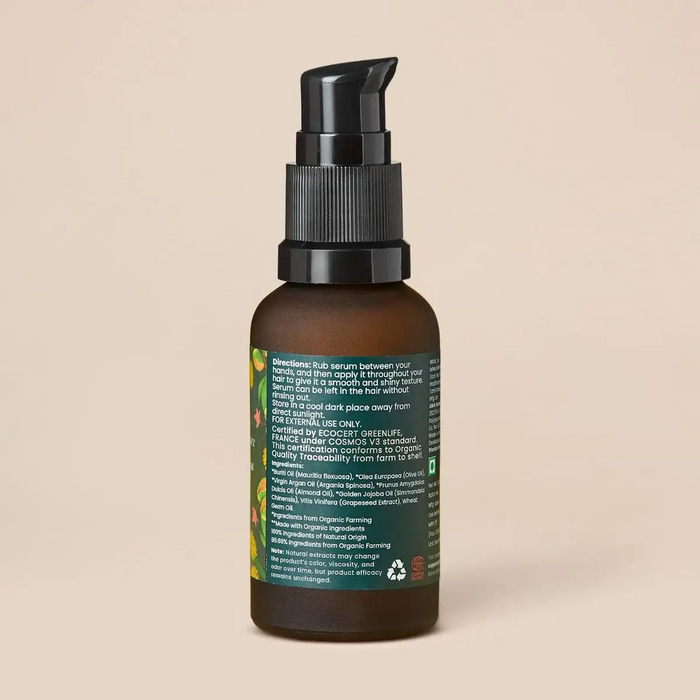 Extra Nourishment & Protection Organic Hair Serum With Buriti Oil & Almond Oil (All Hair Types) - 30ml
A week has paced by like a speeding train
Those unsaid struggles have left you drained
The time has come to soothe your weary soul
To finally rest and relax, repair and replenish

Safeguard your hair and scalp from the damaging effect of chemicals and the harsh environment. Wrap yourself in a beautiful blend of nourishing elements that restore, repair, and rejuvenate your precious locks.

Tired of your tangled and unmanageable hair? Hair serum can help. But have you ever wondered what a good hair serum does? Well, it primarily does the following:
It fights free radicals and reduces hair problems

It strengthens your hair and stimulates hair growth

It keeps your hair follicles moisturized
Our Extra Nourishment and Protection Hair Serum is potent enough in offering all the above benefits. Let's see how we have formulated this magical serum!
To tend to your hair problems, we have added Buriti and Argan Oil. The blend of these nourishing ingredients helps in reducing split ends and hair fall by strengthening your hair cells. Argan Oil helps undo sun damage, and Buriti Oil helps fight against free radicals, promoting the growth of healthy hair.

For stronger hair and a healthy scalp, we have added Olive Oil. Being a rich source of vitamins, antioxidants, and proteins, it effectively strengthens your hair follicles, improves their life span, and maintains overall hair and scalp health.

Finally, to moisturize your hair follicles, we have included the goodness of Almond Oil, Jojoba Oil, and Wheatgerm oil that nourish your hair from roots to ends. They lock in moisture so your hair stays hydrated for a long time.

You must be aware that the hair care products we usually apply contain chemicals that pose more harmful effects than benefits. Hence, taking a step in the right direction, we have made our entire body care range using natural ingredients that are gentle and harmless for your hair. Our products are also free from Phthalates, Pesticides, Mineral Oils, and all kinds of chemicals that may damage your hair.