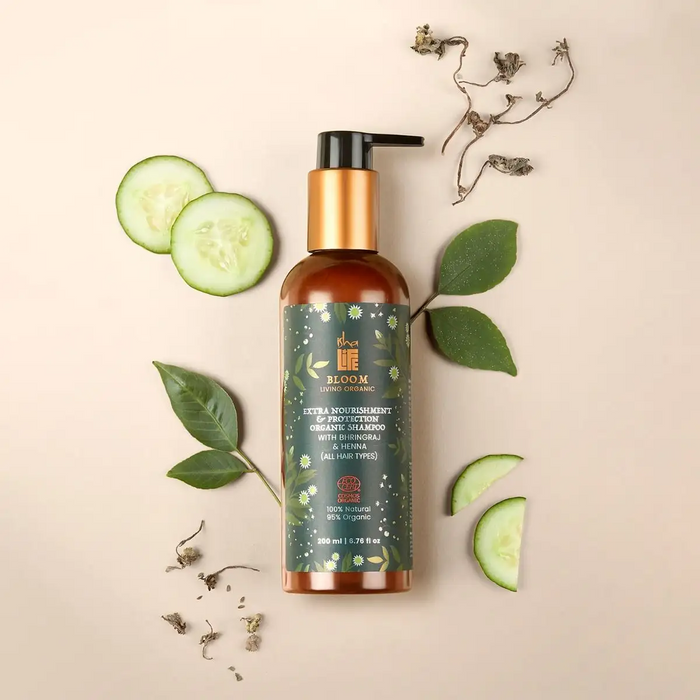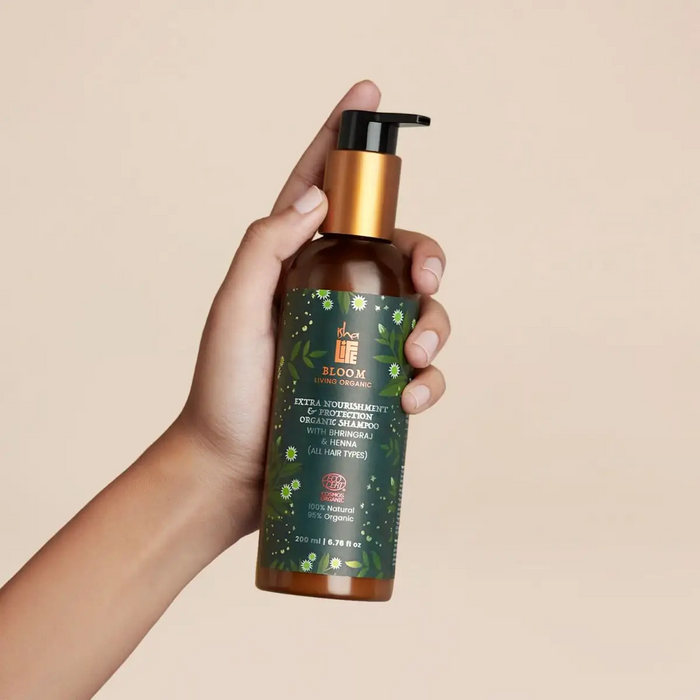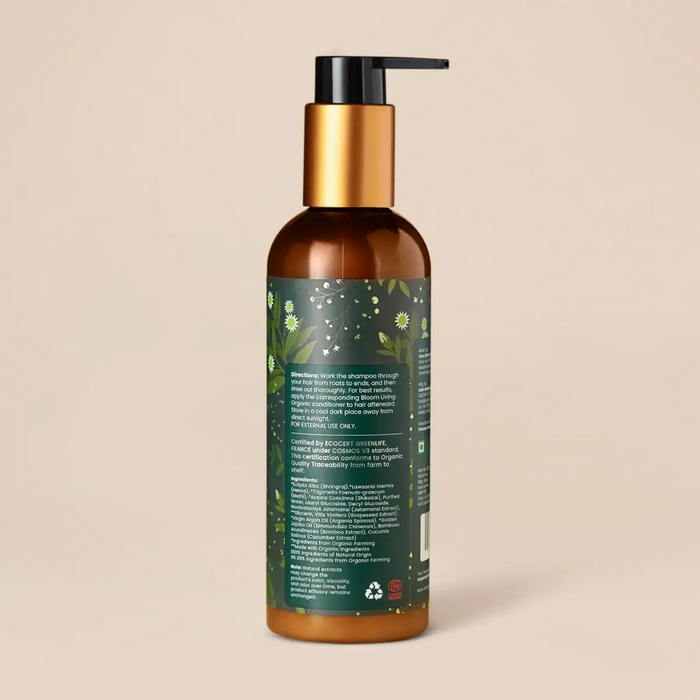 Extra Nourishment & Protection Organic Shampoo with Bhringraj & Henna (All Hair Types) - 200ml
A tangled mess of hair rests on your shoulders
Like a twisted maze concealing your secrets
Your joys and sorrows held carefully within it
Burdened under the weight of your daily woes
It's time to release them of what they clutch
And let them remain bright, breezy, and carefree

Release your precious locks of all distressing hair troubles with a nourishing touch of nature. Gently soothe your hair and scalp, rejoicing in your healthy and voluminous strands. 

A good shampoo possesses the following characteristics:

It cleanses your hair and scalp

Provide strength to your follicles

Adds nourishment to your hair
But most importantly, a good shampoo is free from harmful chemicals and skin irritants. Keeping that in mind, we have formulated our Extra Nourishment and Protection Shampoo with natural ingredients that are harmless to your skin.

For cleansing, we have used Cucumber and Bamboo extracts that clean and nourish your hair without stripping them off their natural oils. To strengthen your hair follicles, we have added Jatamansi Extracts that strengthen your hair follicles and promote hair growth. And finally, to treat hair problems, we have infused Bhringraj and Shikakai that ward off dandruff, hair fall, and premature graying, and keep your locks silky, smooth and shiny.