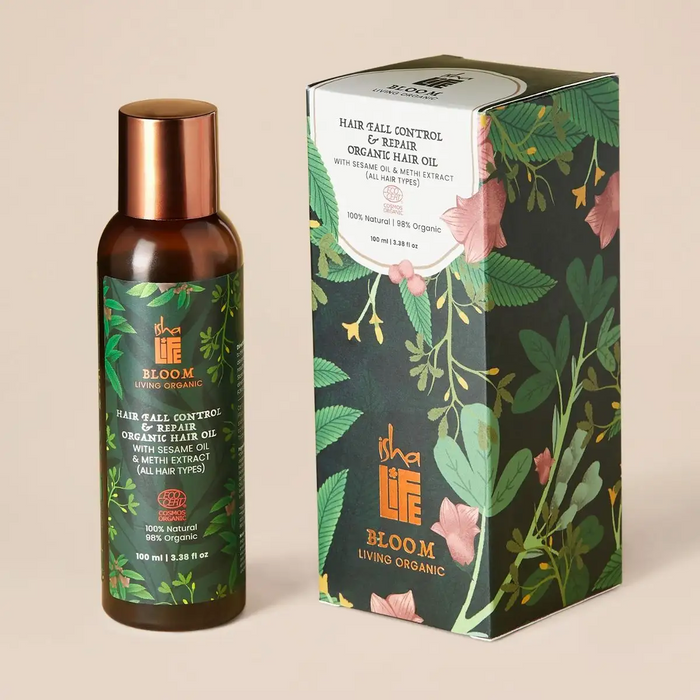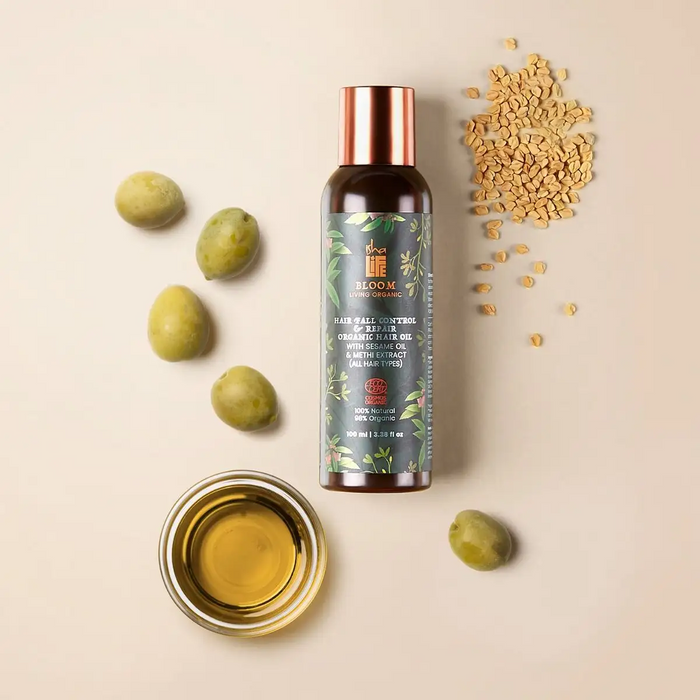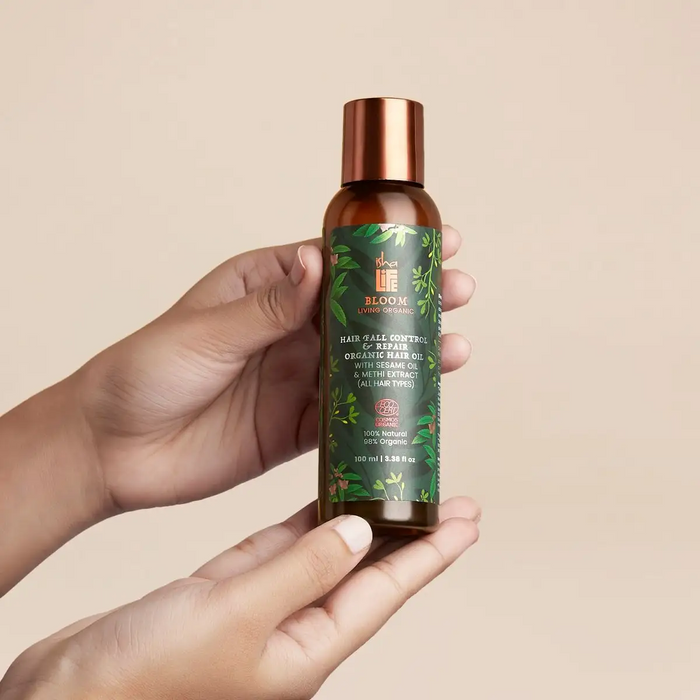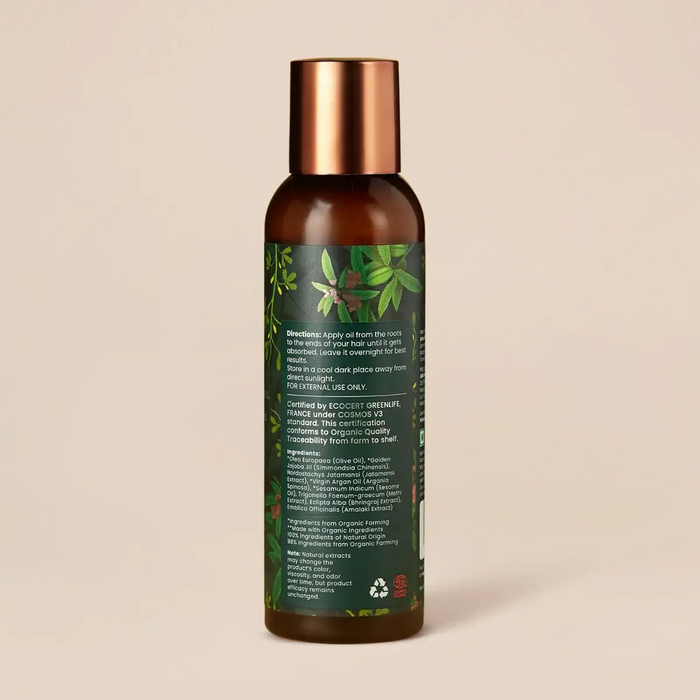 Hair Fall Control & Repair Organic Hair Oil With Sesame Oil & Methi Extract (All Hair Types) - 100ml
The magical effects of a soothing massage
A message to indulge in a lavish self-care
A need for deep nourishment and nurture
To repair and restore your beautiful locks.
Combat various skin problems and revel in your strong, smooth, and glorious locks. Replenish and rejuvenate your hair follicles by treating them to a blend of enriching natural oils.
These are the functions performed by an effective hair oil. 
It reduces hair fall and various hair conditions

It restores the strength of hair follicles

It promotes the growth of new hair

It adds nourishment to your hair
We all enjoy soothing head massages given by our moms, right? But wouldn't those massages be more effective when they're done with natural oils that not only nourish your hair but also prevent hair fall?
Well, we have formulated our Hair Fall Control and Repair Hair Oil with the richness of vitalizing ingredients to offer you all the above benefits. 
To treat hair conditions, we have used Methi and Amalaki Extracts that work as natural hair conditioners and help fight dandruff, gray hair, scalp irritation, and various hair problems, leaving your hair smooth and shiny. For strengthening your hair follicles, we have incorporated Jatamansi Extracts. They are effective in controlling hair fall and extending the growth phase of your hair, giving them volume and shine. 
To aid the growth of new hair, we have used Till Oil and Bhangra Extracts. These prevent graying of hair, hair fall, dandruff, and split ends and have a soothing effect on the scalp. And finally, we have used an enriching blend of Olive Oil and Virgin Argan Oil to nourish and protect your hair along with preventing a dry and itchy scalp.