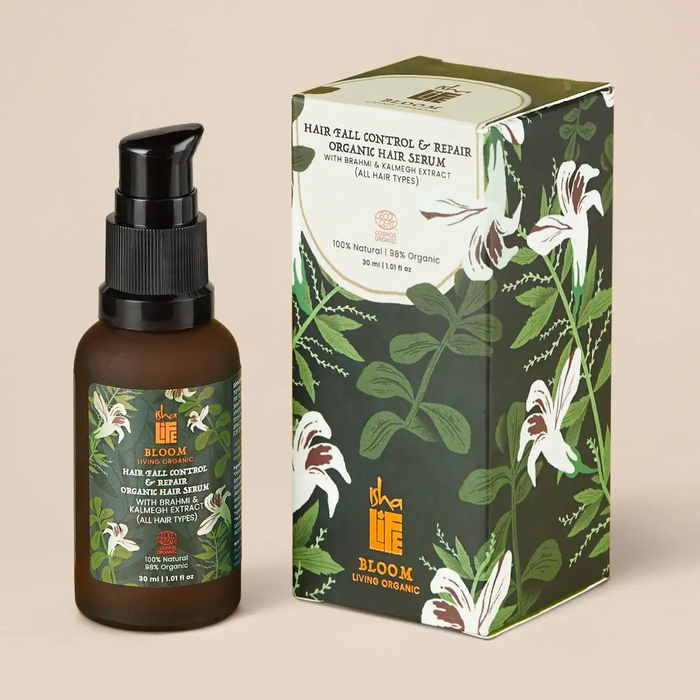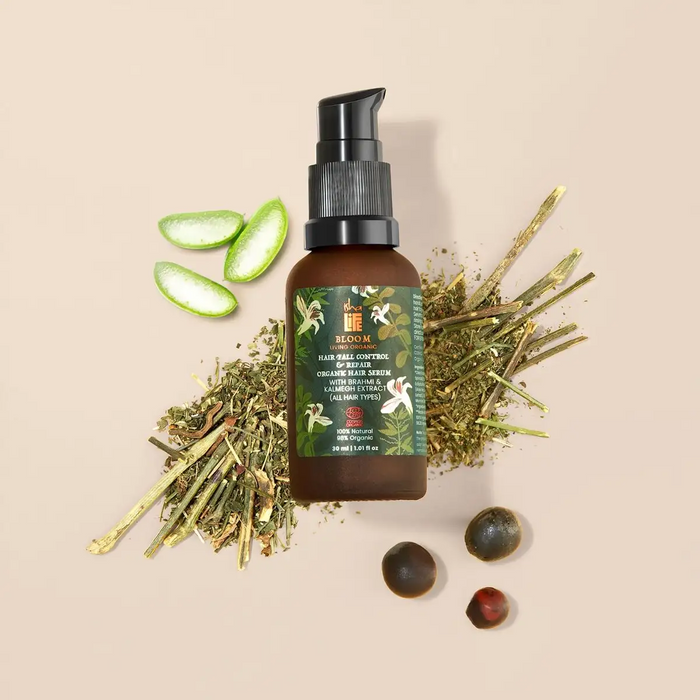 Hair Fall Control & Repair Organic Hair Serum With Brahmi & Kalmegh Extract (All Hair Types) - 30ml
A time to restore, nourish, and replenish
Those beautiful and bouncy locks of hair
Thick strands that are a part of our identity
That accentuates our beauty and confidence

Revitalize your hair and scalp with the goodness of natural oils. Gently mend all hair problems and replenish them with strength, softness, and shine.
Chemicals and free radicals in the environment can damage your hair, leading to hair fall and plenty of hair problems. Hair serum can fix this along with adding nourishment to your hair and scalp. Here's what a good hair serum does. 
It helps in reducing hair fall

Aids hair growth

Provides strength to hair follicles
Don't we all dream of smooth, strong, and lustrous locks of hair? Well, our Hair Fall Control and Repair Hair Serum laced with natural ingredients aims to actualize this dream with a unique blend of eco-friendly ingredients. Let's see how.
To control hair fall, we've used Brahmi Extracts which are a rich source of antioxidants. They are effective in reducing hair fall and tending to various hair problems including dandruff, split ends, dry scalp, and irritation.

For aiding the growth of new hair, we've added the extracts of Bhangra and Kalmegh. Their richness of vitamins and nutritive elements along with antioxidants help in treating various hair problems and promote the growth of new and strong locks. Finally, for strengthening your hair follicles, we've incorporated Wheatgerm Oil. It's a rich source of vitamins and minerals that strengthens your hair follicles and maintains their shine.