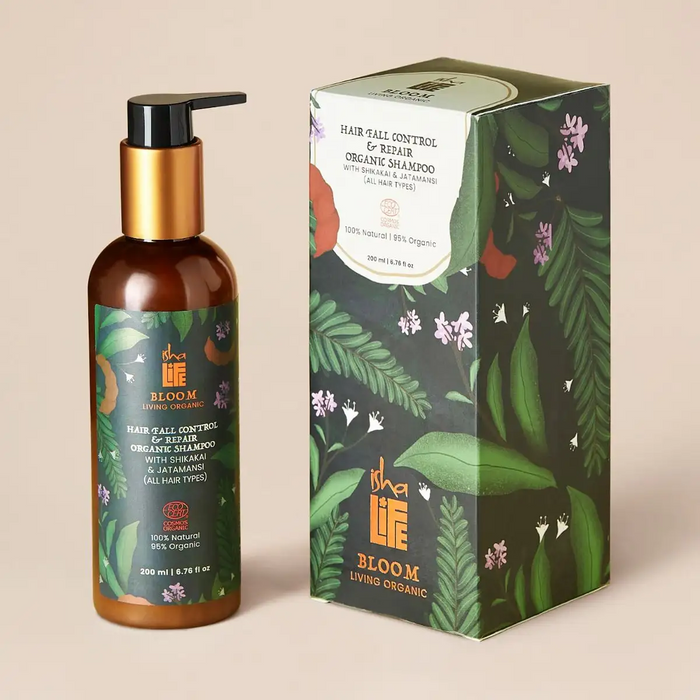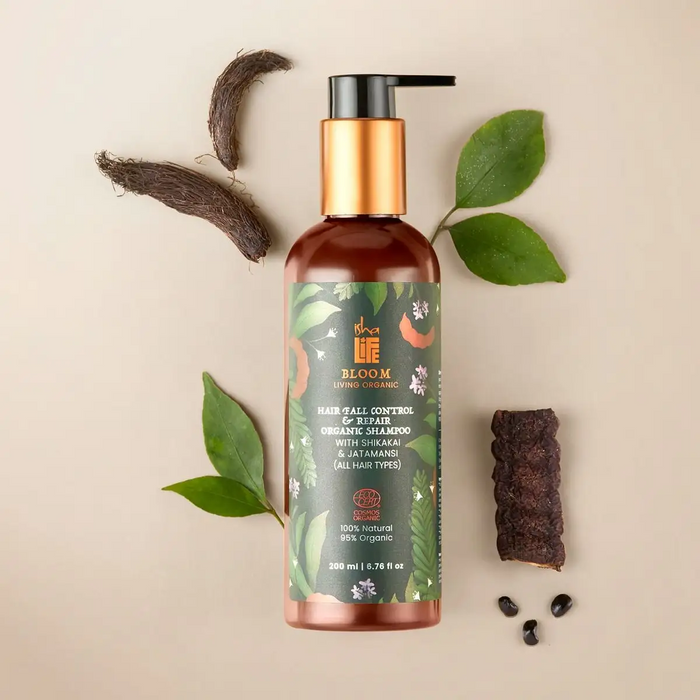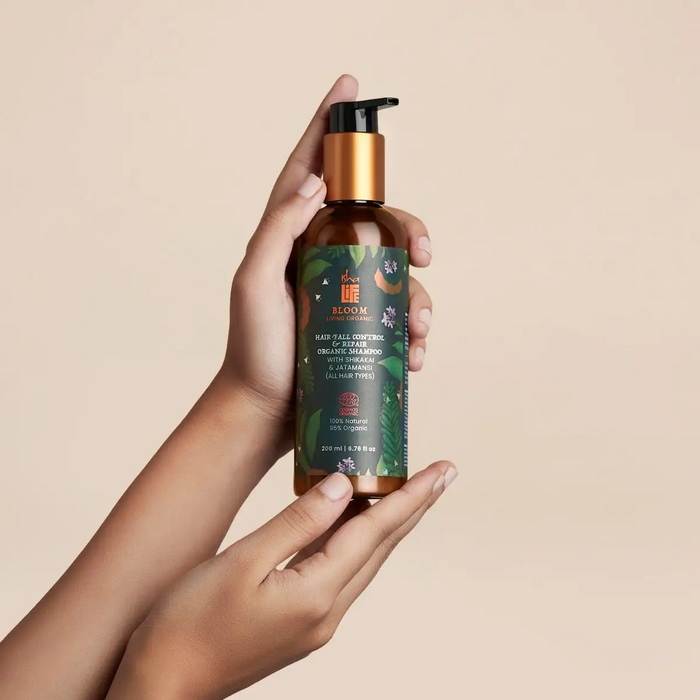 Hairfall Control & Repair Organic Shampoo with Shikakai and Jatamansi (All hair types) - 200ml
A dark and tangled mess frames a pretty face
A bouncy companion you can never replace
It guards you against the harshest of weather
Instills in you, a sense of beauty and confidence
Like a lifelong confidante, never leaving your side

Restore a natural shine and strength with delicate ingredients from nature. Let the blend of Shikakai and Jatamansi extracts promote healthy hair growth and add nourishment to your scalp. 

We all have struggled with hair problems and switched between dozens of shampoos. But have you ever wondered what a good shampoo does?

It prevents various hair problems like hair fall, dandruff, hair lice, etc 

It promotes natural hair growth

It restores the shine of your hair

It keeps your hair moisturized

You don't need to rely on a range of hair products to fulfill these functions anymore. Our Hair Fall Control and Repair Shampoo is a one-stop solution that will tend to all your hair needs with the richness of natural and friendly elements.

To treat hair problems, we have added medicinal herbs like Bhringraj and Shikakai that gently eliminate dandruff, and gray hair, and provide a soothing effect to a dry and itchy scalp.

For promoting natural hair growth, we have included Henna and Jatamansi Extracts that strengthen the follicles of your hair and lead to rich, voluminous, and thick hair.

In order to restore the natural shine of your hair, we have added the powerful extracts of Methi and Shikakai that help soften your hair strands and bring out their natural luster and shine.

And finally, to keep your hair well hydrated, we have blended together Jatamansi Extracts, Jojoba Oil, and Virgin Argan Oil that work as natural moisturizers promoting healthy hair growth and reinforcing follicular strength.