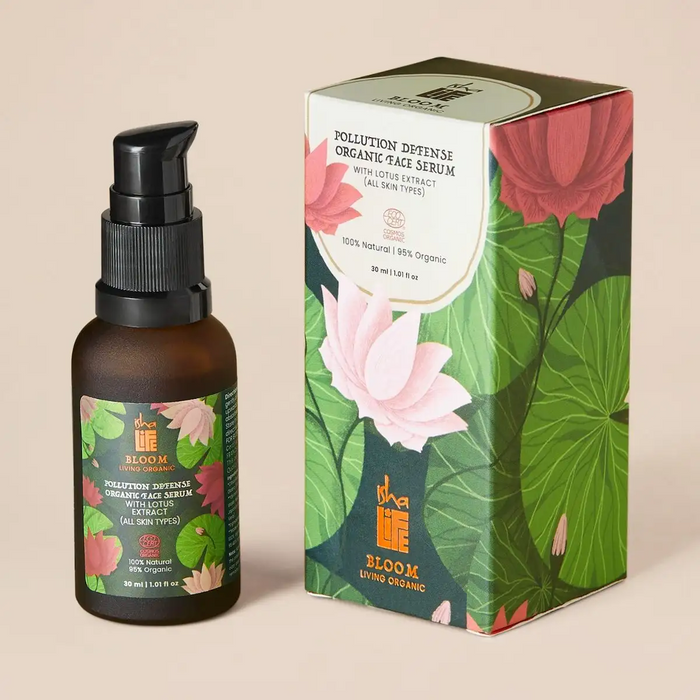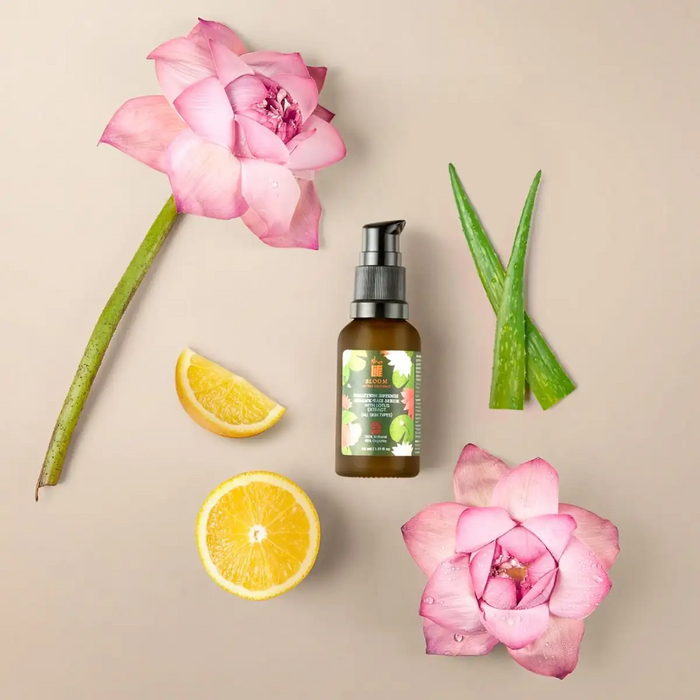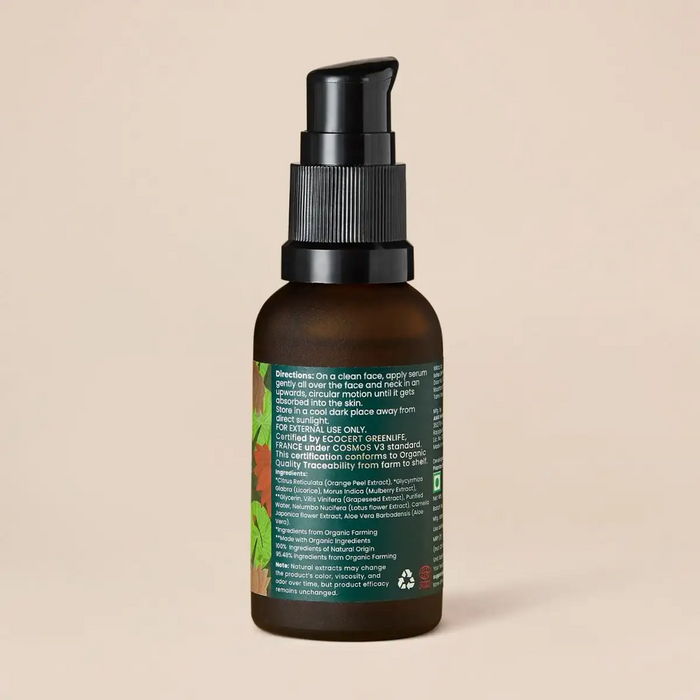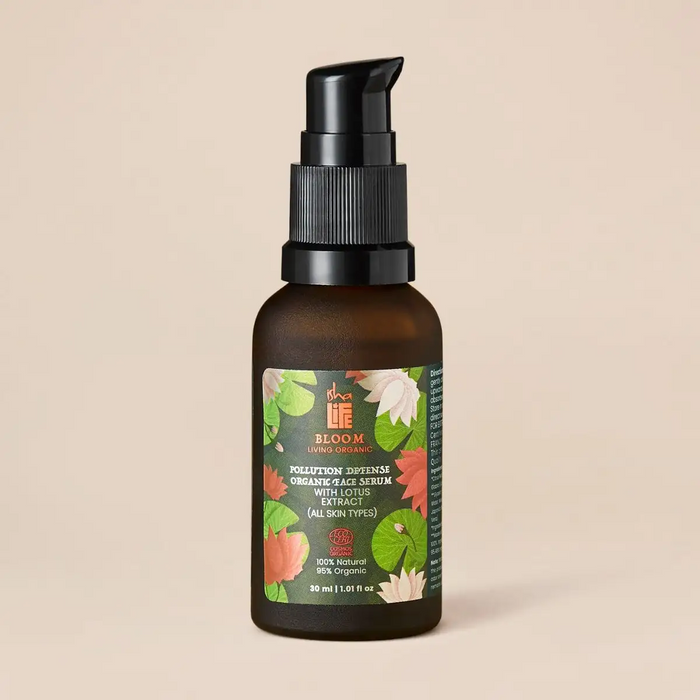 Pollution Defence Organic Face Serum With Lotus Extract (All Skin Types) - 30ml
A morning routine of caring for your precious skin
Preparing it for the challenges about to unfurl
Securing it with a protective mask of nourishment
And deep-diving into the freshness of a brand new day
Protect your delicate skin from the torment of the sun. Start your day with a beautiful face that's nourished, hydrated, and glowing.
A good face serum essentially does the following:
Offers protection from UV rays

Prevents wrinkles and signs of aging

Gives a vibrant glow to your skin
Carefully picked from the reserves of nature, our Pollution Defence Organic Face Serum is made with all-natural ingredients that fulfill all the above functions. 
We have added an abundance of Vitamins and Antioxidants in this face serum that help counter the harmful effects of UV rays and pollution. Its potent SPF 30 offers effective protection against sun damage.
We have also enriched it with Mulberry and Licorice Extracts that boost your skin's elasticity and prevent the signs of premature aging and wrinkles.
To add a glow and vibrance to your skin, we have included extracts of the Lotus flower that are rich in proteins. Along with moisturizing the skin, they also cleanse clogged pores, and add a youthful glow to your face.
Finally, the refreshing touch of Orange Peel Extracts and Aloe Vera offers a cooling effect and deep nourishment to the skin.