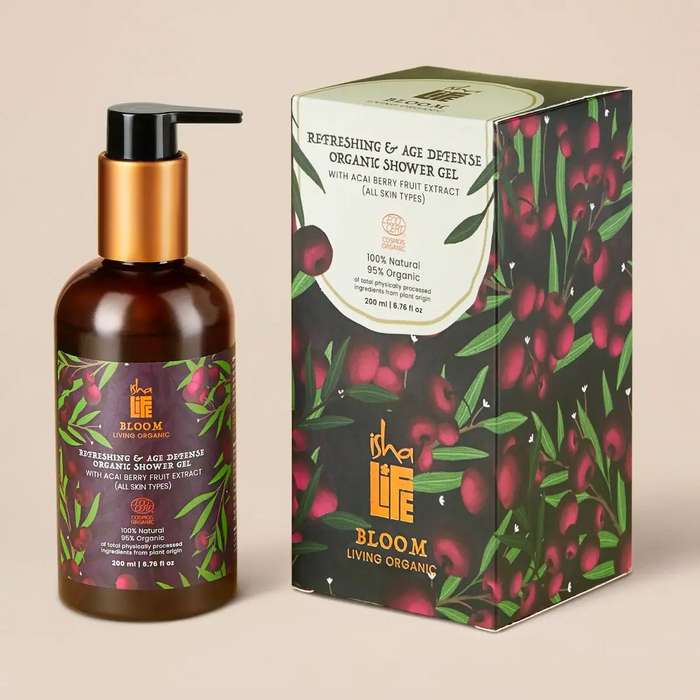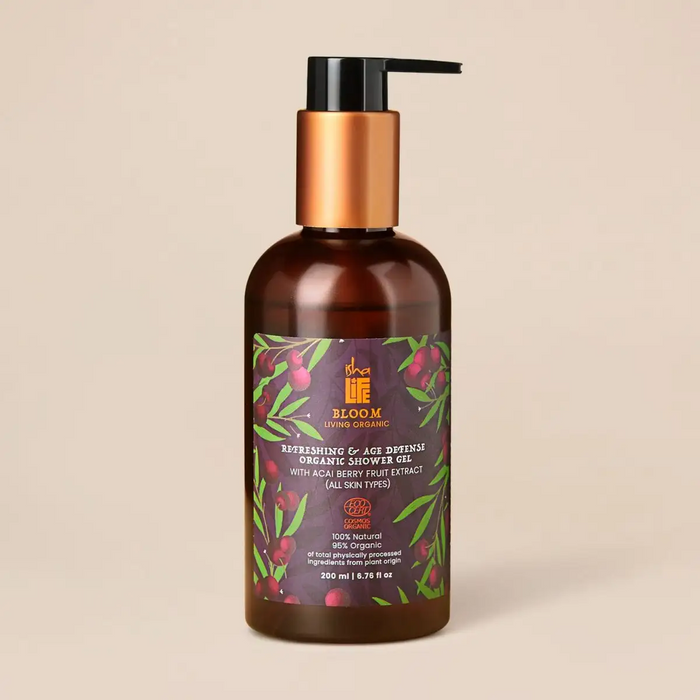 Refreshing & Age Defence Shower Gel With Acai Berry Fruit Extract (All Skin Types) - 200ml
Stepping into a steamy morning shower
Water droplets pouring down the body
Washing away all the dirt and impurities
Slowly cleansing the mind of all distresses
Leaving behind an aura of exuberance
Bubbling from the crevices of your being
Welcome the morning with a refreshing touch of natural ingredients. Let your shower time be a self-care routine for gently healing and nourishing your body.
Using a shower gel is a refreshing way to start your morning. But do you know what a good shower gel does?
It keeps your skin well hydrated. 

It treats various skin problems

It maintains the natural glow of your skin.

Our Age Defense Shower Gel is formulated using natural and eco-friendly ingredients to fulfill these functions. To keep your skin moisturized, we have used Acai Berry Extracts. They help repair and refresh skin cells and reduce wrinkles and fine lines. Being a rich source of antioxidants, vitamins, and essential nutrients, they also keep the body nourished and well-hydrated all day long.

Environmental pollutants can't turn you down anymore. To treat skin problems, we have infused Licorice. Its richness of amino acids helps shield your delicate skin from irritation, itching, and redness. And finally, to add an ever-lasting glow to your skin, we have used the extracts of Orange that work as natural exfoliating agents and retain your skin's glow and shine!

Made with 100% organic elements picked from the lap of nature, our entire skincare range is safe to use and doesn't cause any harm to your delicate skin. It is also free from Phthalates, Pesticides, Mineral Oil, and GMOs that can have damaging effects on your skin.