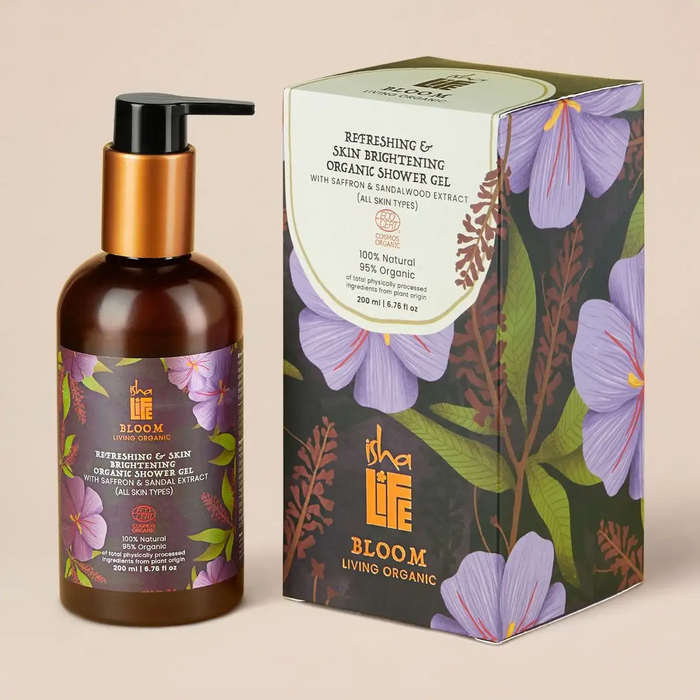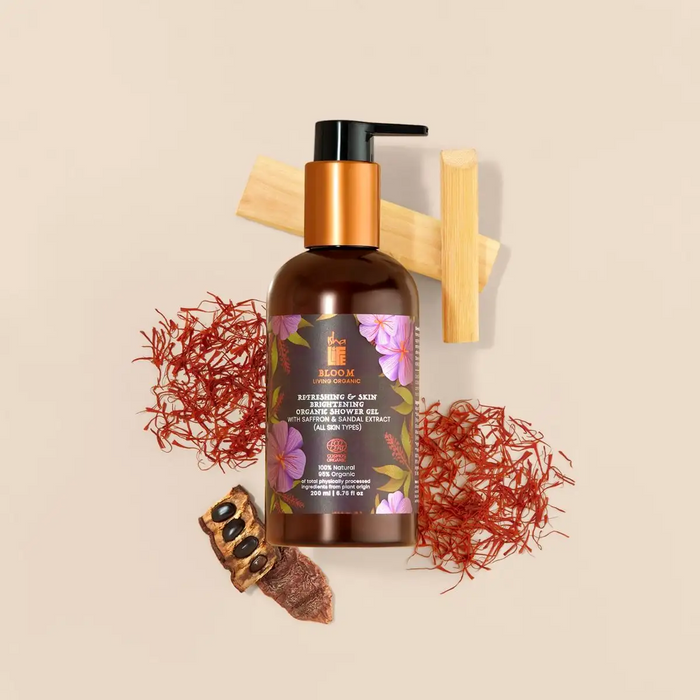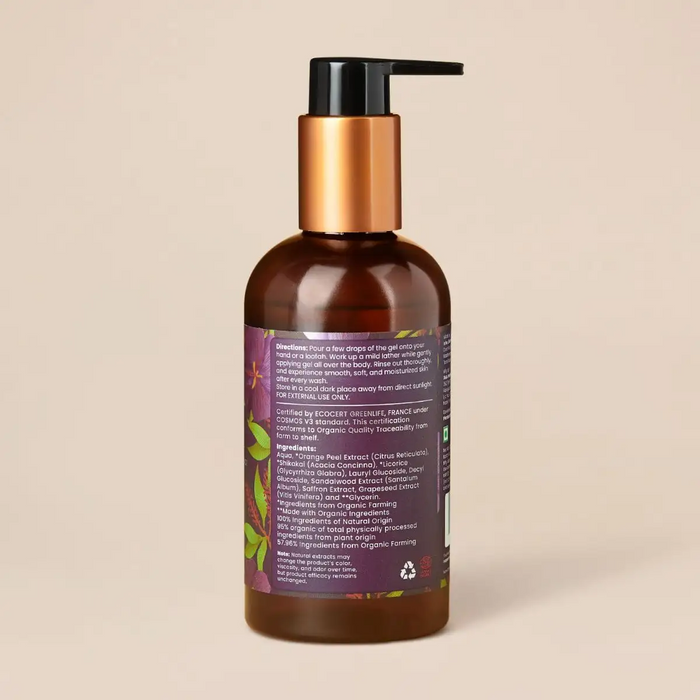 Refreshing & Skin Brightening Shower Gel With Saffron & Sandal Extract (All Skin Types) - 200ml
Soothing drops of water trickle down your body
Under a steamy shower, rich lather envelops you
The dance of soft and playful bubbles on your skin
Signals a fresh start to the day about to unfold
Wrap yourself in a refreshing experience that makes your body feel alive and energized. Fight off environmental damage and restore your original glow and vibrance.
Prevents wrinkles and fine lines

Keeps the skin moisturized

Heals skin problems and brightens the skin
Our Refreshing and Skin Brightening Shower Gel is made of nature-friendly ingredients that are carefully added to address the above functions. Let's see how.  
To prevent wrinkles and signs of aging, we've added Saffron Extracts. They maintain your skin's elasticity, keeping it firm and youthful.

For skin hydration, we've added Sandalwood Oil and Licorice Extracts that lock moisture into your skin, and also relieve redness and sunburn. 
And finally, to treat skin problems, we've added Shikakai and Orange Extracts that are laced with antibacterial and exfoliating properties. They gently heal acne and scars, and undo environmental damages, leaving bright and radiant skin.  
We care for your skin and are dedicated to keeping it protected from chemicals. This is why we have made our skincare range using eco-friendly ingredients that are harmless to your skin. Our shower gel is also free from Phthalates, Pesticides, Mineral Oils & GMOs, and is suitable for all types of skin.